Meaningful business at Translation Agency Perfect
We provide our customers with excellent translations, and also show a willingness to make the world a bit more beautiful. We do this by tailoring our service to the needs of the customer and through meaningful business. By using our in-house language expertise and intelligent IT applications, we can help the customer as quickly and efficiently as possible and guarantee the quality of our translations. Economic considerations aren't everything to us. Our values and the charter for meaningful business guide us. We maintain our focus on benefitting society by acting conscientiously. Through this, we want to make our impact on customers, employees, and surroundings as positive as possible.
Self-managing teams
We believe the employees closest to the customer make the best decisions. Everybody has the space and freedom to use their ideas and talents. This is more satisfying for the employee, creates value for the customer, and improves results for the company.
Freedom and transparency
At Translation Agency Perfect, we focus on adding value internally. That is why we do not have rigid hours; we offer the opportunity to work flexible hours and to work from home. All information, including financial data, is transparent, so we can brainstorm together and give feedback to each other.
Profit sharing and sustainability
Economic considerations are not the decisive factor in our organisation. To contribute to our mission and values, we use 20% of our profits for profit sharing and sustainable objectives.
Our core values
Joy and balance
Happy people!
Having pleasure in your work and added value for the customer can go hand in hand. That is why we strive for harmony between well-being and prosperity and apply the principles of the economy of meaning. We create a balance between autonomy and solidarity and give people the space they need to be themselves.
Care
For language and the customer
Helping the customer get ahead through our core values. By listening carefully, asking questions, and keeping our minds open to ideas, we and our customer can come to the best solution. A diverse team has many talents. By using these talents and our language expertise, we try to surpass our customer's expectations.
Trust
Creates cooperation and freedom
Trust is the foundation of cooperation, freedom, and openness. If you trust each other, there is room for feedback, so you can learn from each other. We encourage new perspectives. Partly for this reason, information such as financial data is available to all employees. That is how we create a better understanding of each other and gain new insights.
Healthy growth
Personally and as a company
When you focus on further developing your talents, you create personal growth. If you can use these talents and help others with them, it gives you satisfaction. We support each other in this. We only believe in healthy company growth by focusing on the long term. This means that customer satisfaction and our values should not suffer from company growth.
B the Change - a global movement
We believe the B Corp movement is a prime example of how globalisation can make a positive contribution. We are now officially a B Corp, and our organisational model contributes to this. B Corps strive for a global culture change to redefine success in business and to create a more meaningful and sustainable economy. We want to be a part of that too.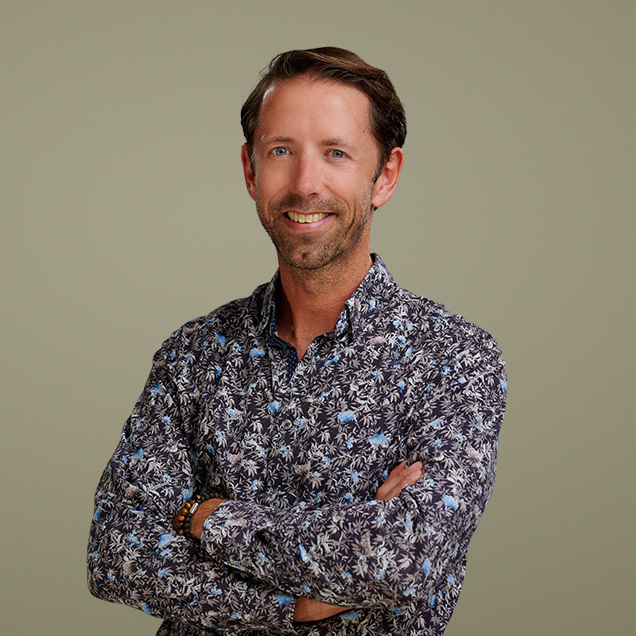 Sam van Gentevoort
Teamcoach Strategy
I believe organisations can make more of an impact if they live in harmony with their environment and themselves. B Corp helps us to reflect on this and, if needed, to take action.
What is a B Corp?
There are approximately 3600 B Corps in over 65 countries, including established names like Patagonia, Ben & Jerry's, The Body Shop, Einhorn, and Triodos Bank. Want to know more about B Corp? Watch this video about B Corps.
We create opportunities around the world for these organisations
Does your organisation actively contribute to a better world?
We would like to support your endeavours around the world!
Translation Agency Perfect wants to help organisations that actively contribute to a better world by creating more international impact faster. Non-profit organisations and organisations that positively contribute to society or environmental change in a different way will receive a 5% discount on our translation services.
Are you curious whether your organisation is eligible for a 5% discount?
Get in touch