This is a certification we can be proud of! With this B Corp certificate, we are a part of a global movement that uses the power of businesses to create a better world. Because we want to do more than just supply top-tier translations; we want to contribute to a better and fairer world.

Does B Corp not sound familiar to you? Read this article to find out more about what it means to be a B Corp and how your company can become a B Corp too.
About B Corp
Just like the Fairtrade mark and the organic label exist for various food products, the B Corp certification distinguishes companies that work sustainably.
The B Corp certification was created to determine and measure the positive impact of an organisation, so outsiders can see clearly that this company is not just profit oriented, but also uses its core activities to do good things.
While the term B Corp isn't known by everyone yet, the number of organisations that are joining this movement is increasing rapidly worldwide. At this moment, there are over 3,600 companies in over 70 countries that are allowed to call themselves a B Corp.
As a company, you need to pass a rigorous certification process. This consists of an extensive assessment and a background check of the company, among other things.
"People using business as a force for good"
B Corps strive for a global culture change to redefine success in business and to create a more inclusive and sustainable economy. This means they are not just profit oriented, but also pay a lot of attention to people, the environment, and society. B Lab, the organisation behind the B Corp certification, has a motto: "People using business as a force for good". A transparent, sustainable, and ethical way of working is at the centre of the direction of the company.
"I believe organisations can make more of an impact if they live in harmony with their environment and themselves. B Corp helps us to reflect on this and, if needed, to take action."
Sam van Gentevoort - Business Development Team Coach
Why the B Corp certification?
Our mission as a translation agency is to make a positive contribution to globalisation in a way that benefits the world. The biggest challenges of our globalised world are the climate, growing inequality, and the increasing negative aspects of individualisation. As a company, we want to show that things can be done differently. Our B Corp certificate helps us to fulfil this mission, but also shows us areas of improvement. We will be re-evaluated as a B Corp once every three years. This keeps us on our toes and helps us to assign our resources where they are needed. A certificate also creates awareness and helps customers to find sustainable and credible companies.
We wish to inspire and motivate others
Together with our German sister company Übersetzungsbüro Perfekt, we are one of the largest translation agencies in the Netherlands that have received a B Corp certificate. This means we are a part of a quickly growing number of companies that have affiliated themselves with the B Corp movement and work in a meaningful and purpose-driven way. We are in the good company of, among others, Patagonia, Ben & Jerry's, Fairphone, The Body Shop, and Triodos Bank. We believe that we can utilise our companies' power and offer some solutions for societal challenges. The more companies and organisations contribute and join, the more targeted and faster we can contribute to a better world.
Watch the video below for a short explanation of B Corp's core values.
How do you become a B Corp?
B Lab, the non-profit organisation handling the B Corp certification, has a clear goal to redefine business success, so organisations work for the good of the world and not just for full bank accounts.
The impact of a company on its employees, customers, the environment, and society is evaluated using a certification process that goes beyond the product and service level. Before you can label your company as a B Corp, the social and environmental values along with your corporate responsibility and transparency are scrutinised and evaluated.
Online assessment
An extensive online assessment reviews how your business activities and model influence your employees, society, the environment, and your customers. To receive a B Corp certificate, you need to attain at least 80 points of a 200-point total. The BIA (B Impact Assessment) takes up a few weeks or months. The B Impact Assessment is free. The subsequent membership after certification requires a fee.
Evaluation of the assessment
There is an evaluation after the assessment is complete and all required documents have been sent to B Lab. This happens in a discussion between the evaluating body and the company which has to answer all asked questions. You have conference calls or online meetings for this with a so-called B Lab Standards Analyst. During these meetings, the various assessment points are discussed in detail and your score is analysed to see if you reach the 80 required points. In addition, an extensive background check of your company will be carried out and you will be asked to include the key issues in your charter, which are people, the environment, and society.
Once you have passed this process and you've met the criteria, you are awarded with the B Corp certificate. All members of B Corp must be audited every three years to verify that they still qualify.
We hope we can make a difference in the world this way with our company. Are you a part of the movement and can we help you with your sustainability communication with our professional translations? Please contact us so we can discuss the possible ways we can cooperate.
B the Change - a global movement
We believe the B Corp movement is a prime example of how globalisation can make a positive contribution. We are now officially a B Corp, and our organisational model contributes to this. B Corps strive for a global culture change to redefine success in business and to create a more meaningful and sustainable economy. We want to be a part of that too.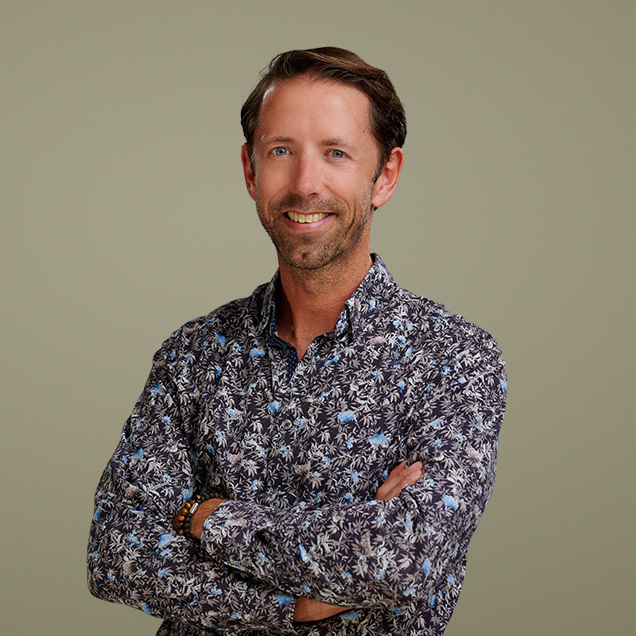 Sam van Gentevoort
Teamcoach Strategy
I believe organisations can make more of an impact if they live in harmony with their environment and themselves. B Corp helps us to reflect on this and, if needed, to take action.
What is a B Corp?
There are approximately 3600 B Corps in over 65 countries, including established names like Patagonia, Ben & Jerry's, The Body Shop, Einhorn, and Triodos Bank. Want to know more about B Corp? Watch this video about B Corps.
We deliver top-notch quality translations for
Contact us without obligation
Your trusted language service provider
We help organisations of all sizes maximise their international potential, every single day. We take a close look at your needs and will happily consult with you about your translation requirements. Interested? Request a free quote!
Request a quote
98% of our clients recommend us on
The Feedback Company
A flawless test translation gave us complete confidence in Translation Agency Perfect
Trust on Translation Agency Perfect
Certified Translation Agency with quality guarantee
We are among the few translation agencies that are both ISO-9001 and ISO-17100 certified. What is unique is our quality guarantee, which applies to every translation. We are also B corp certified. A B Corp also achieves social and sustainable impact. We want globalisation to make a positive contribution. We strive to improve every single day, and have been for over fifteen years.
Our certificates
Translation agency for every field of expertise
The translation agency that speaks the jargon of your target audience
Every year, we translate texts for over 2,000 different organisations, and ours texts are read by people all over the world. Our team of native translators and language experts will find the right terminology and tone for you.
View all our language specializations
Step 1
Step 2
Step 3
Our approach to get a perfect translation
Our approach clearly demonstrates the process of getting to the perfect translation. It resulted in our highly competitive rates, excellent reviews, and many satisfied clients. Every translation assignment goes through the following steps:
We look at your request thoroughly
We take the utmost care to find the story behind the words. This tells us exactly what the translation needs and how we can convey that story in your translation.
We select the most fitting native linguist
We have an extensive network of translation professionals, which means we can always find the right match for your job. We make our selection based on experience in your industry or with your desired target audience.